Pan Seared Halibut with Tomato-Olive Basil Vinaigrette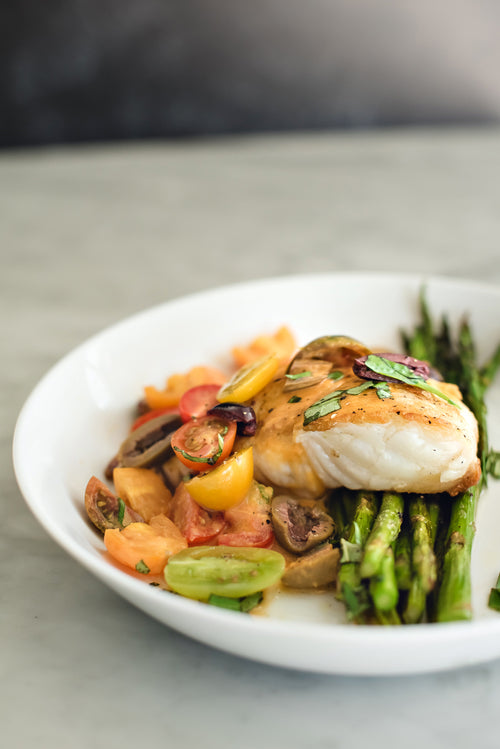 Ingredients:
To make the Vinaigrette: 
In a food processor, add the whole cherry tomatoes, shallot, and Liokareas Red Wine Vinegar. Process for around 30 seconds or until fairly smooth. With the motor running, add the Liokareas Basil Olive Oil slowly until emulsified. Pour mixture through a fine mesh sieve to strain. Season to taste with salt and pepper. Add remaining tomatoes, Liokareas Kalamata Olives, and basil to the vinaigrette and stir gently.  Let sit at room temperature. 
For the Fish:
Season halibut with salt and pepper. Coat a skillet with a small amount of Liokareas Basil Olive Oil. Add halibut (skin side up if skin is still on) to the skillet and sear for about 4-5 minutes each side or until cooked through and flaky. Serve halibut over roasted asparagus and top with the Tomato and Olive Vinaigrette. 
---