Ricotta Pie with Potato Crust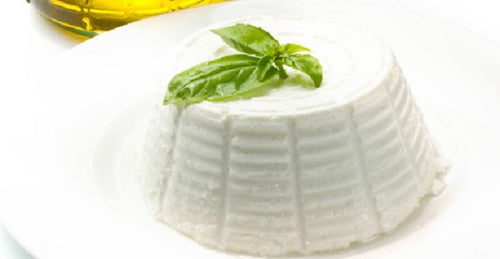 Submitted by Sara K.
Servings: 8

Ingredients:
For the crust
2 large red or russet potatoes, scrubbed
1 small onion
3 tablespoons Gluten-Free All-Purpose Flour
1 egg
salt & pepper to taste
For the filling
2 1/2 cups ricotta cheese
1 cup shredded parmesan cheese
2 eggs
2 cups fresh chopped spinach
4 garlic cloves, minced
7-8 fresh basil leaves, chopped
1 teaspoon dried oregano
16-20 grape tomatoes, sliced in half
Liokareas olive oil for drizzling
salt & pepper to taste
Directions:
Preheat oven to 400 degrees Fahrenheit. Oil a springform pan set aside.
Shred the onion and potatoes into a small bowl lined with cheesecloth. Squeeze out as much water as possible.
Return to bowl, mix in egg, salt & pepper.
Press into oiled springform pan, bake for 10 minutes, just until slightly set and remove from oven. Reduce oven temperature to 350 degrees.
In a large bowl combine the ricotta, parmesan, eggs, spinach, garlic, basil, oregano, salt & pepper. Pour into prepared crust and smooth the top.
Arrange the tomatoes into a pattern of your choice. Drizzle with olive oil and sprinkle with more pepper and oregano.
Bake for 1 to 1 1/2 hours or until filling is set.
Serve with a big salad and red wine!
---