Mediterranean Grilled Cheese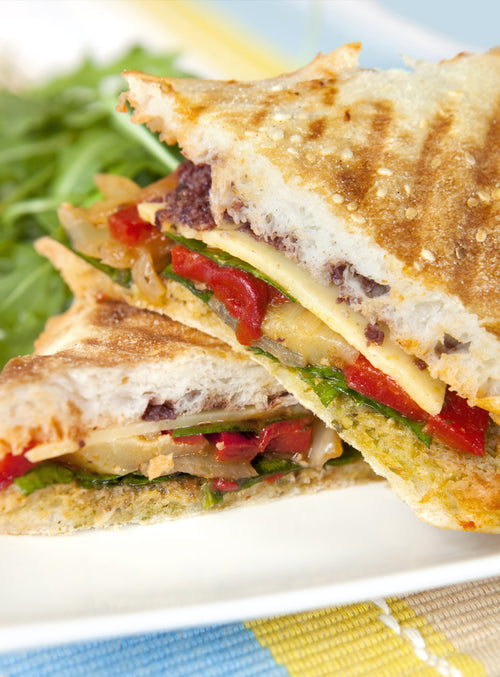 Grilled Cheese with a Mediterranean flair!
Ingredients:
1/2 cup OILIO Kalamata Olives
1 1/4 cup pesto, homemade or store-bought
1/2 cup roasted red peppers
Ciabatta or rustic bread, sliced
1/2 cup goat cheese crumbles
OILIO Olive Oil, for brushing on bread slices
Directions:
Slice bread of choice and coat one side of each piece with olive oil
Layer remaining ingredients onto bread and top with the second piece of oiled bread.
Grill until both sides are a golden brown.
Enjoy! 
---